2014 News
Early Results from Low-Frequency Radio Telescopes
December 8-10, 2014 at ASU in Tempe, Arizona.
30th annual New Mexico Symposium
was 2014 November 7. It was hosted by NRAO and NM Tech, at the Science Operations Center in Socorro. The full-day schedule with oral and poster presentations is from about 09:00 through 17:30.

The meeting web page can be found at: http://www.aoc.nrao.edu/events/nmsymposium/2014/
LWA Postdoc available, Apply Now!
Deadline 10/15/2014. See LWA Jobs .
August 15, 2014 - Cycle 5 Call for Proposals
Relevant information and the full call is posted at the Proposals page. Deadline for proposals is midnight MST August 15, 2014.
July 10 and 11, 2014 - LWA Users Meeting
For more details check out the LWA Users 2014 on the meetings page.
LWA-TV hits 800 viewers in April 2014
A recent examination of traffic to the LWA-TV site discovered that the number of viewers nearly doubled in April to over 800 unique IP addresses.
Installation of Shelter at Sevilleta
An LWA site has been approved at the Sevilleta Wildlife Refuge. Below you can see the installation of the electronics shelter at the LWA-SV site in April 2014.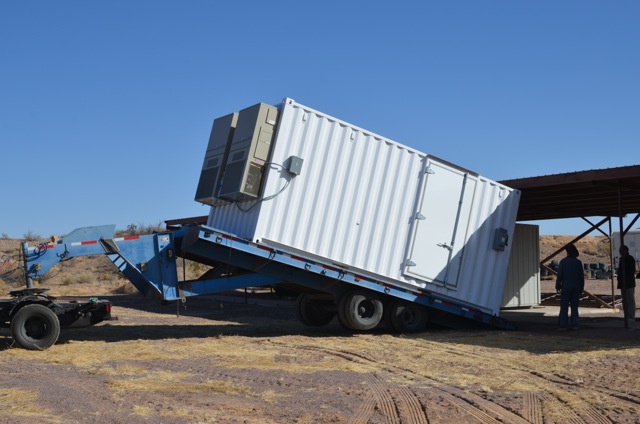 January 17, 2014 - LWA1 results were presented at the 29th New Mexico Symposium
Oral Program Poster Program Photos re the meeting are available.
January 2014 - Recent results from the LWA1 were presented at the 223rd AAS meeting
There were 16 LWA-related presentations (posters or talks). In addition, we sponsored a "Low Frequency Lunch" which 20 people atttended.



Abstracts are available in the Scientific Program