2010 News
August 11, 2010 - TBW up and working on LWA1
Announcing the achievement of another major milestone for the LWA project, namely the successful recording of data from LWA-1 using all LWA hardware and software.

Selected photos from the event. To see other photos, click here .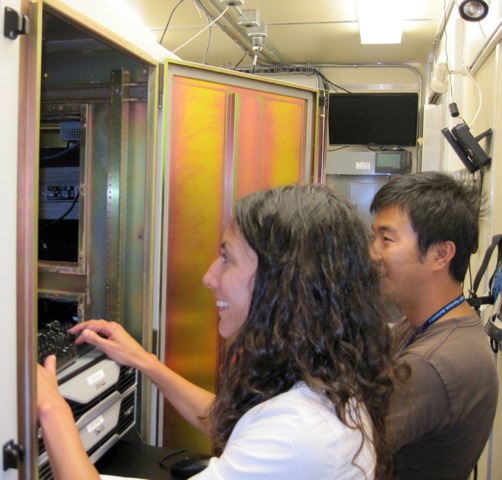 Jet Propulsion Laboratory (JPL) Engineers, Melissa Soriano and Douglas Wang, at the LWA-1 bringing up the first Digital Processing (DP) Board.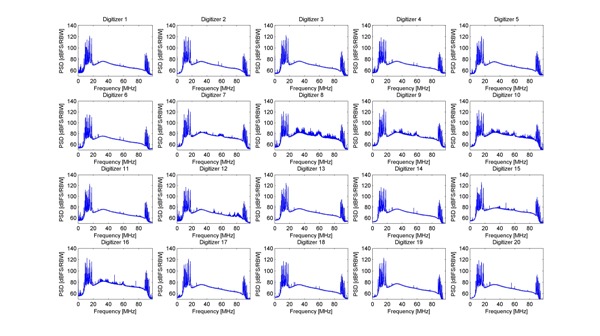 Sample output from Total Bandwidth (TBW) mode.
April 1, 2010 - LWA ribbon cutting ceremony
A major milestone has been completed in the LWA project, with our first station fielded and the first commissioning experiments underway. The project is moving from a design and development phase into an implementation and observational phase. For the first four years of our project, we have been supported by the NM Congressional delegation. To express our appreciation for the delegation's support, we invited representatives of the delegation to a ribbon-cutting ceremony at the site, on April 1, 2010.
View the Channel 13 news account of the LWA



Selected photos from the event. To see other photos, click here .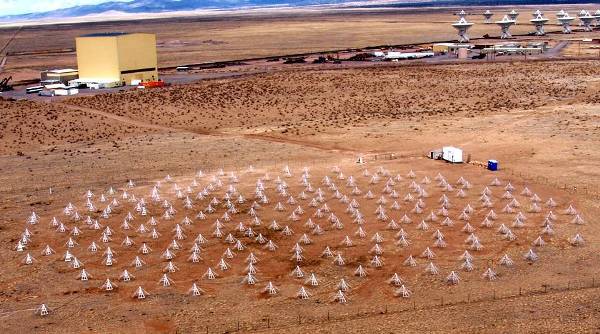 Update July 1, 2010: This aerial view of the entire LWA-1 station and surroundings was taken by Joe Craig from Bob Martin's (TV Channel 13 news) helicopter on April 1, 2010.
The speakers from left to right:


Dr. Robert Dickman (NRAO Assistant Director for VLA/VLBA)
Honorable Harry Teague (U.S. Congressman from NM District 2)
Elizabeth Driggers (field representative - Honorable Tom Udall)
Particia Dominguez (field representative - Honorable Jeff Bingaman)
Dr. Julia Fulghum (UNM Vice President for Research)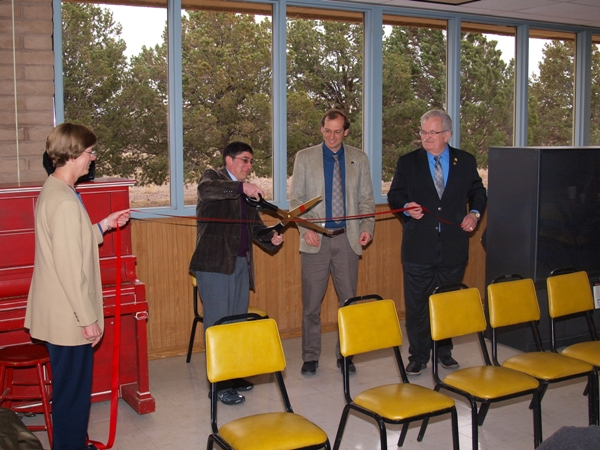 Due to the blustery weather, the ribbon cutting was done inside with Dr. Namir Kassim (LWA Project Scientist, NRL) doing the honors.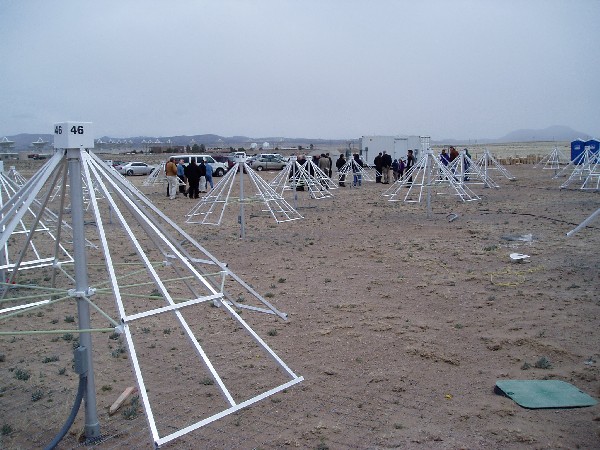 Overview of part of the LWA station 1 with the visitors and VLA in the background.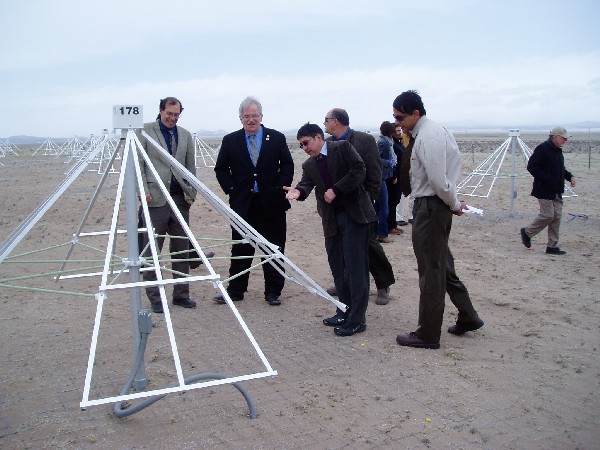 LWA Scientific Director (UNM), Greg Taylor (left) and LWA Project Scientist (NRL), Namir Kassim (to right) describe one of the elements (#178) to the Honorable Harry Teague while Robert Navarro (JPL Senior Engineer - at the right end) looks on.
January 3-9, 2010 - AAS/URSI meetings
AAS Poster (pdf file)
Science Results from the Long Wavelength Demonstrator Array
December 29, 2009 - January 2, 2010
Latest update from the LWA-1 Station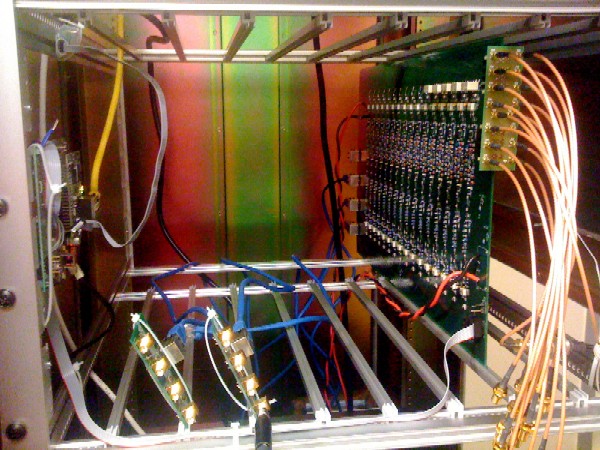 The first Analog Receiver board is now installed and operational.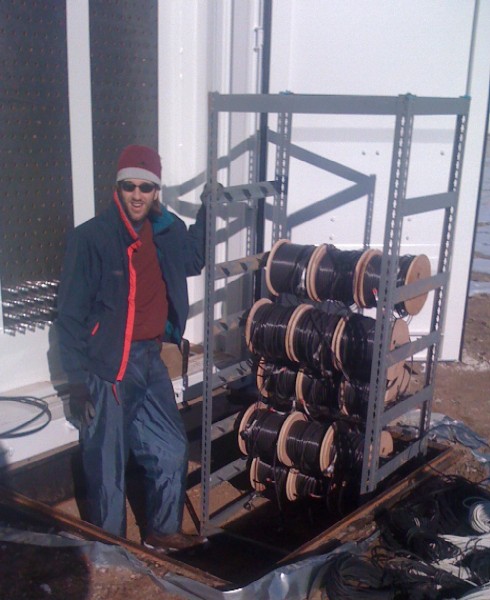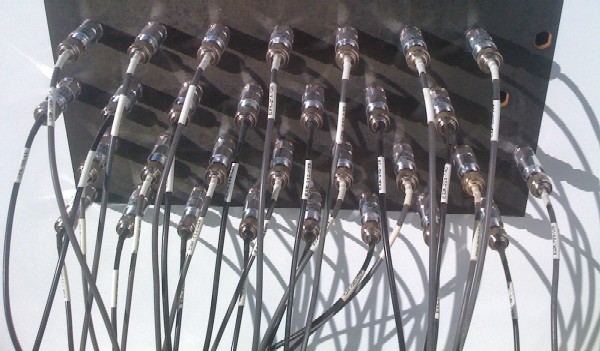 (Left) Graduate Steve Tremblay gearing up to feed a bundle of cables into the conduit at the junction box.
(Right) The first 30 signals (15 antennas) connected into the Shelter Entry Panel