2011 News
June 3, 2011 - 20 stands installed at the LWA2 station
A construction crew spent Friday, June 3 installing 20 stands at the LWA2 station which is located near the north arm of the Very Large Array. Members of the terrific construction crew were:
John Dickel, Lee J, Rickard, Valentina Vacca, Bill Brundage, Clint Janes, Dan Mertely, Joe Craig, Ryan Taylor and Greg Taylor.

The LWA2 station will be used to make complementary observations of the ionosphere along with LWA1. We will also form beams with LWA2 and LWA1 and develop a software correlator. The ~19km baseline will provide roughly arcminute resolution.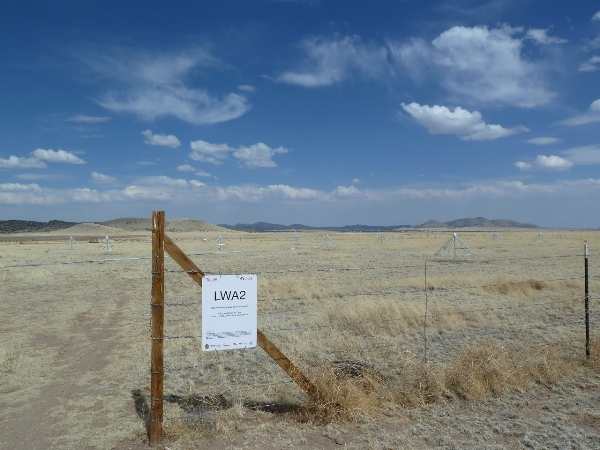 LWA2 construction June 3, 2011 - 20 new stands installed.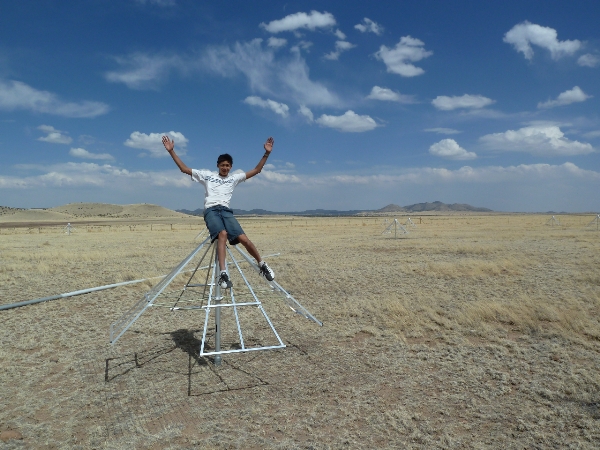 The construction was sturdy enough to support an antenna climb at the end of the day by one of the crew (Ryan).
May 12-13, 2011 - Annual LWA Users Meeting
Current and future users of the completed LWA1 station met in Albuquerque to present their on-going and planned observations.

Some of the power-point presentations may be down-loaded from the LWA wiki pages.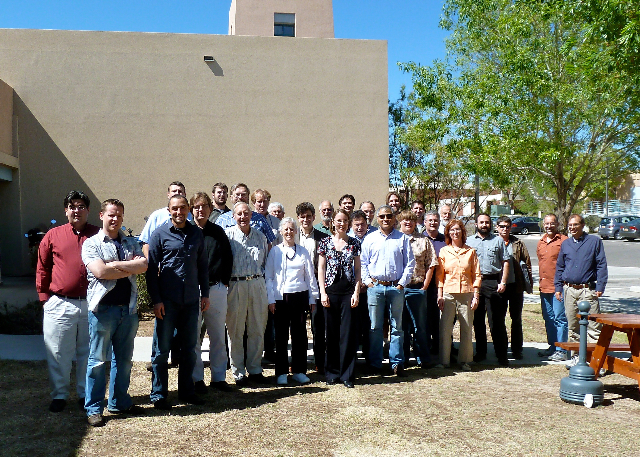 Attendees at the Annual LWA Users Meeting - 2011
April 7, 2011 - Live from New Mexico - LWA1
Images of the Data Processor and the first light of the Total Bandwidth signals that are coming out of the now complete LWA1 station. Credit goes to Joe Craig, Jayce Dowell, Melissa Soriano, Doug Wang and Steve Tremblay who have been working on the installation.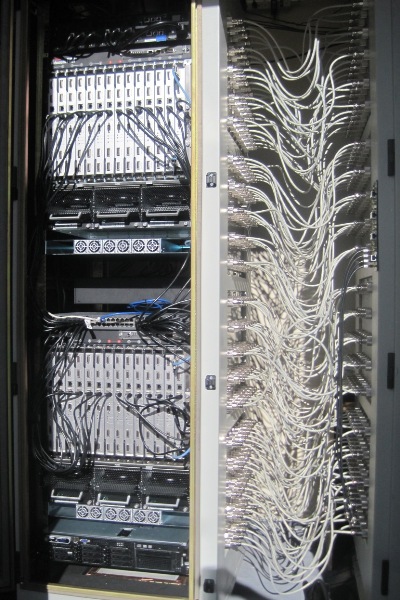 The LWA1 Data Processor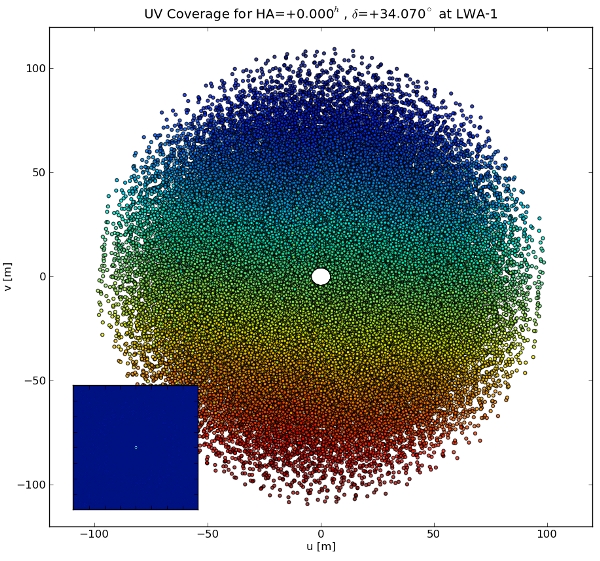 The LWA1 uv coverage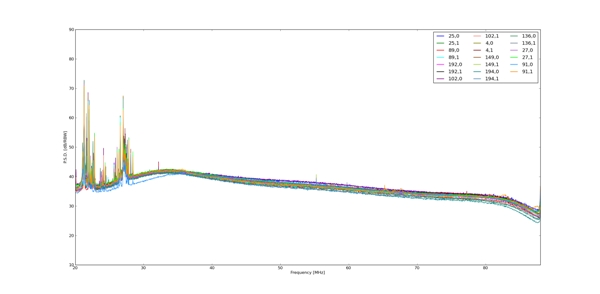 First light of the Total Bandwidth signals
coming from the completed LWA1 station.