Astronomy 101.001 (Call No. 14178) Syllabus: Fall 2016
---
Course Description and Goals: In this class we will learn about the Earth, our Solar System, the Milky Way Galaxy, and the Universe we live in. We will discuss current ideas about our place in the Universe, how we got here, and where we are headed. By the end of the course you should have a good enough grasp of the fundamentals and vocabulary to easily follow articles on astronomy in the popular press. You will also learn about the methods and telescopes used by modern astronomers. I hope you will be even more excited about what is happening in the skies overhead than when you entered the class.
Instructor: Prof. Greg Taylor; gbtaylor@unm.edu; 277-5238; web page www.phys.unm.edu/~gbtaylor
Class Time: Tuesdays and Thursdays, 9:30 - 10:45am Class Location: 103 Regener Hall
Course Text: At Play in the Cosmos, Adam Frank, Preliminary Edition
Office Hours: Monday 9-11am Room 180, Physics and Astronomy Bldg. (NE corner of Lomas & Yale), or by appointment.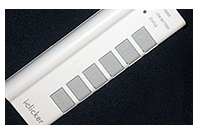 Required Materials: i-clicker, course textbook, smartworks account (see below), and two number 2 pencils. NOTE: You will need to register your i-clicker on UNM Learn on our course page at http://learn.unm.edu following the directions (look for "iclicker registration" on the left-hand panel) and follow the directions. If you can no longer read the Remote ID on your iclicker come find me and I can help you.
Homework: There will be regular reading assignments and homework. Reading assignments should be completed BEFORE the class time. Homework assignments will be completed on-line through the Smartworks web pages. You will have to register at the Smartworks web site at http://smartwork.wwnorton.com/sw/login/index.php When you register be sure to put in your UNM/BANNER ID as your "Student ID". To register select my Astro 101 Fall 2016 class, and enter the enrollment key as: UNDUNIV210282 (case-sensitive), and the Registration Code as DCEZ-IXIC. Note that by special dispensation from Norton, this is being provided at no charge. Do NOT sign up using the 3 week trial option. It is strongly recommended that your login name is your UNM e-mail. Due dates for homework are listed on the syllabus and the homework is due at 6:00pm on the day indicated. For each day that the homework is turned in late 25 percentage points will be taken off, so if you are 1 full day late you lose 25% of the credit. Your lowest homework score will be dropped in computing your final grade.
Lectures: I will present lectures in powerpoint, with occasional demonstrations. These lectures and the syllabus can be found at the class web page http://www.phys.unm.edu/~gbtaylor/astr101/ that you are reading now. Some material drawn from my own research, or current events, may not be covered in the book. The lectures will be interactive in that I will ask true/false or multiple choice questions of the class and then review the answers. Your participation in responding, and in asking questions of your own is strongly encouraged and will count toward your grade in the class.
Grades: There will be four tests including the final exam, which will not be cumulative, but will only cover material from the last quarter of the class. There will be NO make-up exams, but the lowest exam score will be dropped, so even if one exam is missed it will still be possible to obtain an A in the course. Grades will be based on the exams (66%), homework (22%), and class participation (12%). There will also be an astronomy game in which you can complete missions for extra credit. Answers given during class using the i-clickers will not be scored, but participation will be recorded - note that you must answer more than 75% of the questions during each class to get credit. Clicker questions can also show up on tests. You are responsible for bringing your i-clicker to class - it is not possible with a class this large to arrange for loaned clickers. Note: If you take this class "Credit/No Credit", according to university policy, your final grade must be a "C" or better in order to receive credit. You can see your standing in the class at any time using UNM Learn.
The Game: At Play in the Cosmos: We will be trying out a new aspect of the course which is a computer game. Some exta credit will be available for completing missions within the game. Click here for details. You will need access to a windows or mac computer. Once you have completed the game you must take the post game survey in order to collect your extra credit. This must be done by December 10. Note that this is an optional exercise for extra credit. It is not required for the course and your grade will not be impacted if you choose not to participate.
Help with Homework and Tutoring: The Teaching Assistant for this class, Chris DiLullo, will provide homework help sessions on the day each assignment is due in room 111 of Regener Hall from 4:30-5:30pm. Free tutoring for this class is available through CAPS. Go to http://www.unm.edu/~caps/.

In an effort to meet obligations under Title IX, UNM faculty, Teaching Assistants, and Graduate Assistants are considered "responsible employees" by the Department of Education (see pg 15 - http://www2.ed.gov/about/offices/list/ocr/docs/qa-201404-title-ix.pdf). This designation requires that any report of gender discrimination which includes sexual harassment, sexual misconduct and sexual violence made to a faculty member, TA, or GA must be reported to the Title IX Coordinator at the Office of Equal Opportunity (oeo.unm.edu). For more information on the campus policy regarding sexual misconduct, see: https://policy.unm.edu/university-policies/2000/2740.html

Return to Greg Taylor's Home Page
This page http://www.phys.unm.edu/~gbtaylor/astr101/ was last modified on August 16, 2016